Special thanks to all of our attendees and speakers for making Fundraising Day 2018 such a wonderful success! We look forward to seeing you again in 2020.
---
AFP Utah Chapter's biennial Fundraising Day is the largest gathering of fundraising professionals in the state. Designed for new and mid-career fundraisers looking to improve their skills and network with others in the nonprofit industry, this one-day conference features panels and workshops led by national and locally recognized fundraising professionals, networking opportunities, and a special awards ceremony honoring our community's most accomplished fundraising professionals throug the prestigious Patti N. Choate Lifetime Achievement Award and the Outstanding Development Award.
---
Schedule
Click here for detailed schedule
7:30 am - Registration
8:00 am - Breakfast and Keynote Speaker, Bridget Cook Burch
9:00 am - Breakout Sessions
12:30 pm - Lunch and Keynote Speaker, auGi Garred
2:00 pm - Breakout Sessions
3:00 pm - Networking and Social
Keynote Speakers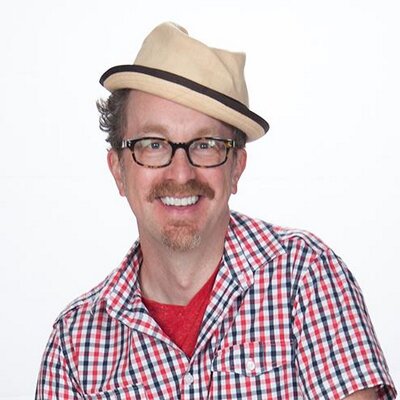 Electrify Your Community, Amplify Your Results
auGi, Founder of AUGTRICITY
In order to grow your community and increase fundraising, you've got to energize your supporters, empower them to share their most personal stories, and help them overcome their fear of "The Ask."
You could also offer free donuts, but then you'd have to decide between old fashioned with or without sprinkles. That's just way too controversial.
So, while our featured keynote probably won't bring any donuts, he will—through his own hero's journey from standup comedian to marketing madman—show you fresh ways to supercharge your supporters, re-humanize your mission, and clobber your inner chicken.
Breakout Session
$100k in a Day
Lindsay Nelson, Associate Director of Development, David Eccles School of Business
Giving Days are a great addition to a multi-channel annual giving approach. Not only are they useful in raising funds and finding new donors, they can also serve as a community-building event for your non-profit's entire community. Come learn how in their inaugural giving day the David Eccles School of Business raised $100K in 1 Day. You'll learn best practices that will help your giving day become a success.
Surviving and Thriving as a "Department of One"
Morgan Byrne, Development Director, Bennion Community Service Center
In this interactive workshop, Morgan Byrne will share tips, tricks, and experiences learned working as a "Department of One." If you are the only fundraiser on staff at your nonprofit, or if you work with a small team, this workshop is for you! You will work in small groups to identify challenges and share best practices. Participants will be tasked with creating a vision and new way of thinking about how to tackle their workload and roles and responsibilities on their team. You'll leave with a plan to survive and thrive in your role and a network of other colleagues working as a "Department of One" that you can lean on!
Persuasive Writing for Effective Fundraising
Lisa Arnette, Fundraising Consultant, Pathway Associates
Dave Jones, Co-Founder, Pathway Associates
We've all heard of the power of the written word. Crafting the right message for the right funder is a critical component of fundraising success. This session will give you tips for tuning up your messaging and polishing your writing skills to create clear, donor-centric communication pieces that build on the power of storytelling—whether you're writing letters, case statements, grant applications, or more.
#DonorLove: 40 Practical Ways to Show Your Donors You Care About Them
Safia Keller, Chief Employment Development Officer, Columbus Community Center
Tim Johns, Vice President of Development, Planned Parenthood Association of Utah
If you're active on social media, you may be familiar with the hashtag #DonorLove. People use it to share ideas about donor stewardship, how to keep donors engaged, and ways they make donors feel appreciated. In this quick-paced session, you'll hear from three seasoned fundraising professionals about specific things they do to show their donors they care about them. #DonorLove doesn't have to be extravagant, but it should be thoughtful, personalized, and genuine. We'll set our stop-watches as each panelist tells you as many ruthlessly practical stewardship ideas they can before time runs out! You'll leave with at least 40 specific things you can do – today – to pump up your #DonorLove.
Mastering Your Mid-level Donor Program
Jessie Foster Strike, Manager, Major Gifts, Natural History Museum of Utah
A few steps above basic membership and a few steps below major giving, mid-level donor clubs can be tremendously effective tools for providing sustainable annual operating support, driving upgrade potential, and building a pipeline for major gifts. As a case study, we'll explore the Copper Club at the Natural History Museum of Utah. Over just three years, Copper Club annual revenue grew from $70,000 to $350,000 through in-person visits, purposeful solicitation, and creative stewardship. You'll leave with specific strategies you can use right now to build – and master – your own mid-level donor program.
Supercharged Storytelling: Craft a Story that Builds Community and Breaks Down Walls
auGi, Founder, AUGTRICITY
In this playful, super-interactive workshop, you'll craft a personal "micro-story" that opens the doorway to meaningful conversations, leads organically to fundraising, and shows the power of humor and vulnerability to bring people together.
Fearlessly Embracing Giving Trends and Tax Reform
Katherine Fife, Founder, Philanthropy Matters
In the world of philanthropy, nothing can be said to be certain, except for giving-vehicles and taxes!
During this session, attendees will gain a better understanding of the increasingly popular giving-vehicle, donor advised funds. We'll explore reasons for their popularity as well as considerations for developing strategies to better connect with donors who use them. Coupled with a discussion on the potential implications of the new tax laws, attendees will leave better prepared for the future philanthropic landscape, which will certainly include donor advised funds and tax considerations.
Taking the Fear out of Major Gift Fundraising
Andrea Barnes, Founder, Giving Principles; President, ECHO Connection
Gay Cookson, Director, Research Development Office
Building relationships with major donors is an important part of any nonprofit funding portfolio. This session will focus on taking the fear out of finding major donors and asking for significant gifts. Presenters will share personal stories about how they built relationships over time, and found donors who shared a common passion.
Thinking Big
Michael Nebeker, President, Mobile Surgery International
Wondering how to take your nonprofit to a whole new level of funding? Michael Nebeker shares real world experience of creating mega-giving programs for Operation Smile and his newest charitable venture, Mobile Surgery International. You don't want to miss catching Michael's unstoppable energy.
The Selling Point: How Your organization's Unique Value Proposition Can Lead to Greater Funding Succes
Kasandra Verbrugghen, Executive Director, SpyHop Productions
We all know that compelling narrative can lead to successful proposals. But does that narrative sometimes limit you to a specific funder or funding source? Understanding your organization's audience (customer, constituent, funder, etc.) and the unique value you bring to each one of them can be the first step to broadening your base of support. By borrowing lessons from our for-profit friends, we can learn to articulate our work in a way that is simple, compelling, and sellable. In this workshop, you will learn what a Unique Value Proposition is and then have fun developing one for your specific audience.
Never Fear…Powerful Fundraising for your Board is Here!
Moderator: Hillary Hahn, Senior Director of Institutional Gifts, Utah Symphony | Utah Opera
Panelists: Patricia Richards, Lifetime Trustee, Utah Symphony | Utah Opera, Helen Cardon, Capital Campaign Co-Chair, Neighborhood House, Jennifer Nuttall, Executive Director, Neighborhood House
Join this panel of Executive Directors and Board Members to motivate and empower your board to get wholeheartedly involved in fundraising.  Whether it be your annual fund, capital campaign, or special project, this workshop will enable you to create a strong fundraising board for your organization. 
The Giving State: Future Trends in Donor Stewardship
Anna Smyth, Senior Associate, The Cicero Group
The Giving State, published Nov 2017, provides key insights into the leading trends in Utah philanthropy. In this session, report co-author, Anna Smyth, will dive into the report's key recommendations to ensure you're implementing development best practices for your agency's long-term financial sustainability. Join this interactive session for rich learning, Q&A, and dialogue with your peers.
Award Nominations
We congratulate all of our former Outstanding Development Officer Award and the Patti N. Choate Lifetime Achievement Awardees. You can view our past award recipient by clicking here.
Thanks to our Sponsors
Become a sponsor of the largest event for the professional development of Utah's fundraisers. Contact our Underwriting Chairs for details on sponsor opportunities.