What: AFP Utah's biennial Fundamentals of Fundraising Day conference
When: April 24, 2019 from 8 AM - 4:30 PM
Where: University of Utah, David Eccles School of Business, Spencer Fox Eccles Building, 1655 Campus Center Dr, SLC, UT 84112 (parking instructions and code will be emailed to registrants before day of conference)
Cost: $75 for AFP Utah members | $125 for non-members
Parking: Free parking available in the Central Parking Garage. Permits will not be needed. Please do not park in the Visitor Parking Lot. A parking map will be emailed to registrants.
---
AFP Utah's Fundamentals of Fundraising Day conference offers a complete overview of the development function, featuring the most current information and methods and will provide an overview of skills, techniques and program components for new and intermediate level fundraising individuals. Concluding the conference, participants will hear from a philanthropist on the impact of giving.
During this full-day conference, participants will get to network with peers and meet new colleagues, while hearing from experts in their fields on such topics as building a diverse approach to fundraising, marketing strategies for ongoing success, the power of relationships, securing the gift, as well as management, accountability and leadership.
Schedule
8:00 AM
Registration

8:30-9:00 AM

Wake-up Social & Breakfast

9:00-9:15 AM

Welcome & Opening Remarks:  Robyn Jensen, AFP Utah President

9:15-10:15 AM

Donor Cycle 101:  Nancy Michalko, Executive Director of Development, Salt Lake Community College, and Julie Shumway, Director of Advancement Services, Salt Lake Community College

10:15-10:30 AM

Break

10:30-11:30 AM

Portfolio Management (Panel Discussion)

Moderator:  Mindy Young, Director of Development, Equality Utah

Panel Members:  Leslie Peterson, VP for Development, Utah Symphony | Utah Opera, Byron Russell, Principal Managing Partner, Byron Russell, LLC, TBA | Liza Springmeyer, Capital Campaign Manager and Fundraising Consultant, Pathway Associates

11:30-12:00 PM                              

Lunch

12:00-1:00 PM

Keynote Speaker:  Fred Esplin, former VP of Institutional Advancement, University of Utah

1:00-1:15 PM

Break

1:15-2:15 PM

Measuring Success:  Mike Aguilar, Marketing Director & Community Leader, Mark Miller Subaru, and Jason Befort, Prospect Analyst, Best Friends Animal Society

2:15-2:30 PM

Break

2:30-3:30 PM

Stewardship: Taking Care of Our Donors:  Art Swindle, Executive Director of Development & Patient Relations, University of Utah Orthopedic Center

3:30-4:30 PM

Social
Speaker Bios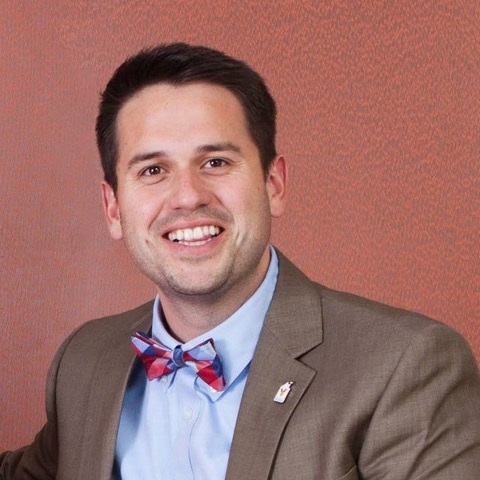 Michael Aguilar, Marketing Director & Community Leader, Mark Miller Subaru
Mike is a business management executive with more than 14 years of marketing and non-profit management experience. Mike has served in a variety of administrative roles for, The Leonardo Museum (2011 – 2014), and the Ronald McDonald House Charities (2014 – 2016) and currently is the Marketing Director for Mark Miller Subaru. Mike is passionate about "building community" and has dedicated his professional life to understanding the theories and successful strategies that organizations utilize to strengthen and grow community impact and engagement. In his role at Mark Miller Subaru, Mike manages all corporate outreach and charitable giving through Mark Miller Subaru's "Love Promise" program. Mike is a business strategist who offers a unique, 21st century perspective on strengthening an organization's ability to unite people (oftentimes customers) around a common mission, vision, product, and purpose. Mike earned his bachelor's degree in Business Management from the University of Utah and his master's degree in Community Leadership from Westminster College. In 2015 Mike was recognized by Utah Business Magazine as one of the inaugural "20 in their 20's" award recipients for his work within Utah's business and non-profit community! Most recently, and more notably, Mike (along with the entire Mark Miller Subaru team) was recognized by Subaru of America as the "2018 Subaru Love Promise Retailer of the Year" for the work Mike and Mark Miller Subaru does in supporting the local community.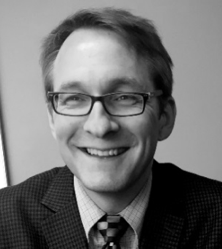 Jason Befort, Prospect Analyst, Best Friends Animal Society
Mr. Befort joined Best Friends Animal Society in January of this year as a Prospect Analyst, where he is assisting the Major Gifts program in bringing definition to the prospect pipeline and portfolio management.  Jason spent the previous four years with Intermountain Healthcare Foundation, first as the Donor Prospect and Research Manager and most recently as the Campaign Officer.  Prior to this, he spent 12 years at Mayo Clinic in the Department of Development, the majority of the time as Manager of Prospect Management and Prospect Research at Mayo Clinic's Florida campus.  In addition to his work experience, Mr. Befort has presented on effective grateful patient programs, team fundraising strategies and implementing gift officer metrics at several conferences, including the APRA International Conference and the annual AHP International Conference.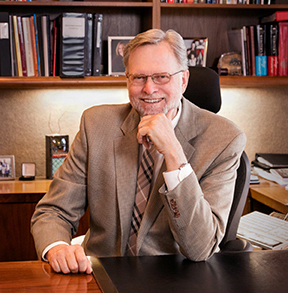 Fred Esplin, former VP of Institutional Advancement, University of Utah
Fred has worked in advancement for over 40 years, most recently as the Vice President for Institutional Advancement at the University of Utah. In that role he directed the U's $1.65B campaign, , and launched the U's current $2B campaign, Ima. He worked in public broadcasting prior to that; at PBS in Washington, DC, in Pennsylvania, and as manager of KUED Channel 7 locally. Fred continues to work on projects for U in phased retirement, as well as managing the family cattle ranch in southern Utah.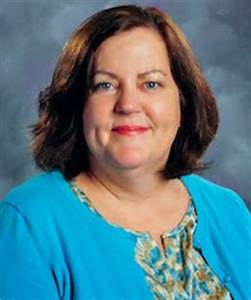 Nancy Michalko, Executive Director of Development at Salt Lake Community College
Nancy brings 29 years of development experience to this role. She served at Westminster College as Vice President of Institutional Advancement, The State University of New York at Buffalo where she was the Associate Vice President of Development, also Yale University as Director of Development and Alumni Relations for the School of Forestry and Environmental Studies. Nancy was also Vice President at Ruffalo, Cody, a strategic fundraising firm. A native of West Virginia, Nancy graduated from Wheeling Jesuit University with a Bachelor of Arts Degree in Public Relations and Marketing. She is certified to teach; Dale Carnegie, Franklin Covey, and several other national programs. Nancy has been an active member of CASE, Council for Advance and Support of Education as well as past President of Utah Society of Fund Raising Executives (USFR.)

Leslie Peterson, Vice President of Development for Utah Symphony | Utah Opera
In her current position, Leslie enjoys promoting  the arts and interacting with many audience and community members. As a child growing up in Zurich, Switzerland, Leslie spent many hours discovering the nooks and crannies of the Zurich Opera House, rubbing shoulders with renowned artists, and singing in children's choruses while her dad, Glade Peterson (a former Rotarian) pursued his career as a leading  tenor. Upon returning to Utah, Leslie graduated from the University of Utah with degrees in German and French. She began her career with Utah Opera working in the ticket office, literally selling tickets out of shoe boxes in office space generously made available by Skip Daynes. In 2004 Leslie helped renew the Zoo, Arts and Parks program with a 75% approval rating. Additional career highlights include positions as the assistant director and then interim director of the Salt Lake Art Center (now UMOCA), and serving on numerous non-profit boards in Salt Lake City. In addition to enjoying many of the arts in Utah, she loves to read, travel, bike, cook and pursue yoga.  Leslie and her husband Kevin Higgins have three children.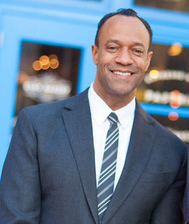 Byron Russell, Principal Managing Partner, Byron Russell, LLC
Byron founded Byron Russell LLC in March of 2011, based on his years of experience in academics, national and international politics, journalism, fundraising, finance, economic development, higher education, public relations, philanthropy and social enterprise. Having expanded a wide network in varied interests, Byron Russell LLC was formed based on a need of facilitating corporations and foundations to connect. ideas. connections. results. has been a template of performance for well over a decade.
Byron was Vice President of Development for over five years for Western Governors University, fundraising and leading the National Advisory Board of Fortune 500 corporate partners to enhance the quality of an educated workforce.
Before joining WGU, Byron was the Founding Executive Director of the Salt Lake Cultural District Development. Byron created this initiative to create state-of-the art facilities in downtown Salt Lake City with a mission to project a greater quality life through increased economic development.
Formerly a Private Banking Vice President at Zions Bank, Byron was provided on loan to the Salt Lake Chamber for two years.
In 1994 he worked in Development at the Utah Symphony for six years. Prior to that move, he was a writer at the Washington Post and a political reporter for the Washington Times covering the U.S. Congress and the Executive Branch. His experience in politics began in South Africa, the British House of Commons and working to make Namibia–the last colony in Africa—independent.
Byron is a graduate of the University of Maryland, College Park in Government Politics and Journalism. He was born in Washington, DC, and now regards Utah as home.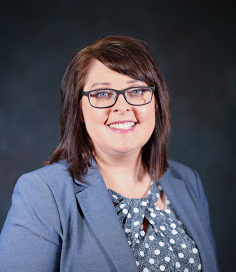 Julie Shumway, Director of Advancement Services, Salt Lake Community College
Julie has more than 17 years of experience in business intelligence information management and data-driven strategic planning within higher education. Julie currently is the Director of Advancement Services at Salt Lake Community College, overseeing the Advancement database, prospect research, prospect management and gift processing.
Prior to Salt Lake Community College, she has held various leadership positions within prospect development as well as major gift work. During her tenure, she was instrumental in the design and implementation of a university-wide prospect management system.
Julie is an active member of APRA, Association of Professional Researchers for Advancement and past president of the Utah Chapter. She is also a member of AASP, Association of Advancement Services Professions and CASE, Council for Advance Support of Education. She received her bachelor's degree with honors from Utah State University.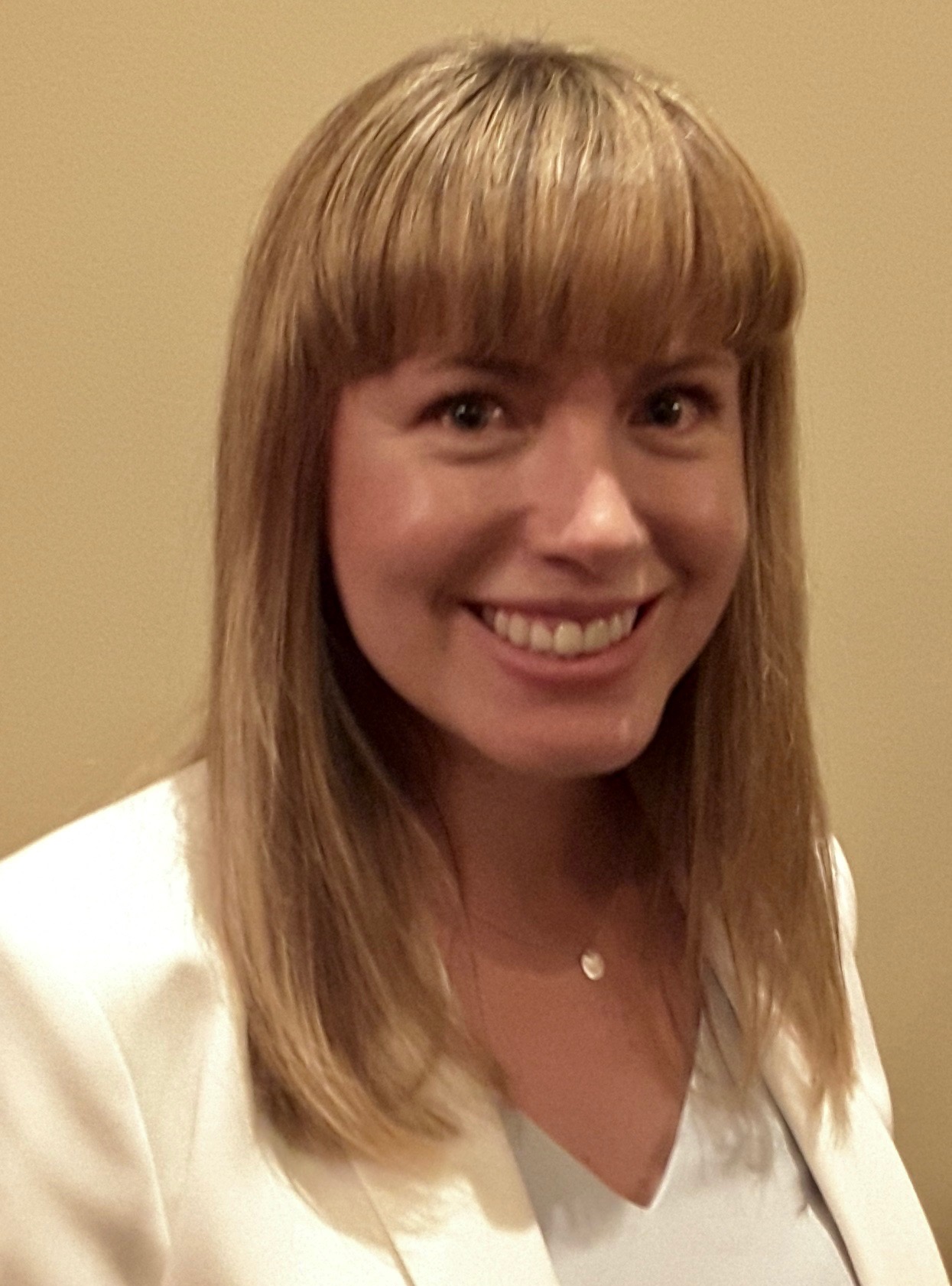 Liza Springmeyer, Capital Campaign Manager and Fundraising Consultant, Pathway Associates
Liza joined Pathway Associates with a passion to improve the quality of life in our community by building strong relationships between the organizations that make this state great and those who have the capacity to make significant mission impact. She excels in motivating leadership teams in meaningful donor engagement to create effective and long-term partnerships. Her specialties include capital campaign management, major gifts, and donor acknowledgment program development, capital campaign feasibility study facilitation, and working with organizations to create comprehensive fundraising and donor stewardship plans. Liza has a proven record of successes. Before joining Pathway Associates, she managed the $11 million capital campaign to fund the expansion and renovation of the Ronald McDonald House and add a Ronald McDonald Family Room in Primary Children's Hospital in Salt Lake City. Liza also recently completed the $12 million Thrive Campaign for Peace House, a domestic violence prevention, shelter and support organization serving Summit and Wasatch Counties. She has experience helping diverse communities and diverse causes such as the Greek Orthodox Church of Greater Salt Lake and the Friends of Cedar Mesa in Bluff, Utah. Liza grew up in Salt Lake City and graduated from Rowland Hall-St. Mark's. After completing her degree at Colorado College, she served as a wilderness therapy instructor before she spent two years in Matsumoto City Japan teaching English and promoting the Sister City goal of Peace through People. Upon returning to Utah, she has focused on improving our community by working with nonprofit organizations. Liza has a Fund Development Certificate from the University of Utah Nonprofit Academy of Excellence and is a graduate of Leadership Utah through the Salt Lake Chamber. She currently serves as a board member for the Association of Fundraising Professionals Utah and the Alta Club.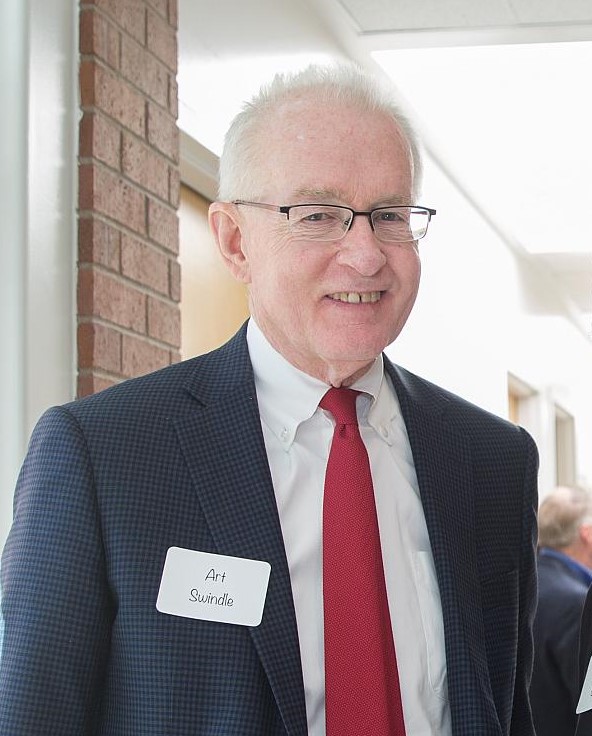 Arthur J. "Art" Swindle, Executive Director of Development, University of Utah Orthopaedic Center
In his current role, Art continues to work in major gifts and planned gift fund raising. He graduated from the University of Utah with a Bachelor of Science degree in political science (1967) and a Juris Doctorate (1970). After law school he entered the military, joining the U.S. Army JAG Corps for five years. In 1978, Art retuned to Salt Lake City and began working at The University of Utah Central Development Office as the Director of Planned Giving. After eight years, he created The Health Sciences Development Office, which at the time was a two person office. He was Executive Director for many years and has been part of the foundation upon which the remarkable success in health sciences arose. Art loves his work and finds it immensely gratifying to help patients and families deal with illness or injury. He has had an illustrious forty year career in development and deeply enjoys his relationships with his colleagues and donors. Art's selflessness is legendary. Although he has helped raise over $100 million in endowed chairs alone, and countless other monies for scholarships, lectureships, research endowments and buildings, his distinguished service cannot be reduced to dollar figures. What is most amazing, and most reflective of his rare ability is that he has raised so much almost without having to ask for anything. Instead, out of a true love of humankind, he creates deeply meaningful relationships with people so that they look to him as the person they want to entrust with their money.
Scholarships
Thanks to the generous support from the George S. and Dolores Dore Eccles Foundation, AFP Utah will be awarding scholarships to attend the 2019 Fundamentals of Fundraising Day conference. 

Scholarship registations are now closed. Recipients will be notified soon.
Sponsors
A big thanks to our event sponsors!  If you are interested in becoming a sponsor of Fundamentals of Fundraising Day, contact our Underwriting Chairs.