Save the date for our upcoming Fundamentals of Fundraising confenece, scheduled for April 25, 2019.
Details coming soon.
Thanks to all who attended our 2017 Fundamentals of Fundraising conference! 
AFP Utah Chapter's Fundamentals of Fundraising conference offers a complete overview of the development function, featuring the most current information and methods and will provide an overview of skills, techniques and program components for new and intermediate level fundraising individuals. Concluding the conference, participants will hear from a philanthropist on the impact of giving.
During this full-day conference, participants will get to network with peers and meet new colleagues, while hearing from experts in their fields on such topics as building a diverse approach to fundraising, marketing strategies for ongoing success, the power of relationships, securing the gift, as well as management, accountability and leadership.
Conference Schedule
8:00-8:30 am:                  Registration, networking, breakfast
8:30-8:45 am:                  Welcome remarks
8:45-10:15 am:                Understanding Philanthropy & Building a Diverse Approach to Fundraising
                                        Nathan Clark,Vice President of Individual & Planned Giving, United Way of Salt Lake and President/CEO of Synnovate Group
                                        Kabi Catalano, Director of Development, Make-A-Wish Utah
10:15-10:30 am:               Break
10:30-11:30 am:               Marketing Strategy for Ongoing Success in Fundraising
                                        Jerilyn Oldroyd Stowe, Chief Marketing & Engagement Officer, United Way of Salt Lake
11:30 am - 12:00 pm:       Break/Lunch Buffet
12:00-12:50 pm:              The Power of Relationships with Donors and Volunteers
                                       Jeff Sherman, Director of Corporate Alliance University in Northern Utah and Principal, ShermanSpeaks, LLC
12:50-1:00 pm:                Break
1:00-1:45 pm:                  Securing the Gift
                                       Beth Wolfer, Manager of Donor Recognition and Experience, Best Friends Animal Society
1:45-2:00 pm:                  Break
2:00-2:50 pm:                  Management, Accountability & Leadership
                                       Mike Washburn, President & CEO, Thanksgiving Point Institute
2:50-3:00 pm:                  Break
3:00-3:50 pm:                  Closing Keynote: A Donor's Perspective
                                       Alan E. Hall, Chairman of MarketStar, Entrepreneur, Investor, Philanthropist
4:00 pm:                         Adjourn
Speaker Bios
Alan E. Hall
Chairman of MarketStar
Entrepreneur, Investor,Philanthropist
Grow America founder Alan E. Hall has a personal mission to create jobs and lift local economies. Grow America, a national company, aligns the partners, mentors and capital that entrepreneurs need to create and grow tomorrow's successful companies.
Alan Hall is also a founder and managing director of Mercato Partners, a top performing growth equity venture capital fund. Its focus is to invest in high growth technology companies that need additional funding and expertise in marketing and sales. Current portfolio companies include: Skullcandy, Fusion--‐io, Control4, Cymphonix, Mediconnect, CradlePoint and Stance.
Mr. Hall is also the founder, chairman and former CEO of MarketStar Corporation, a global outsourced marketing and sales company with a focus on assisting high technology companies increase sales through the small to medium business sectors. The company employs several thousand employees and generates billions of dollars in sales for its marquee clientele, including Hewlett--‐Packard, Cisco, Sony, Intel and Verizon. MarketStar is owned by Omnicom Group (OMC).
Alan Hall is the chairman of Weber State University's board of trustees and the chairman of the University's capital campaign committee, a trustee of the Intermountain Healthcare Foundation, chairman of Ogden Pioneer Heritage Foundation and chairman of Prosperity 2020, a business-led movement committed to enhancing Utah's educational system through investment and innovation.
He is an Ernst and Young and Mountain West Capital Network Entrepreneur of the Year recipient.
He is also an author, newspaper columnist and frequent public speaker.
He and his wife Jeanne are the chairman and president of the Hall Foundation. The mission of the foundation is that "there be no poor among us." Alan and Jeanne Hall are the parents of six married children and sixteen grandchildren.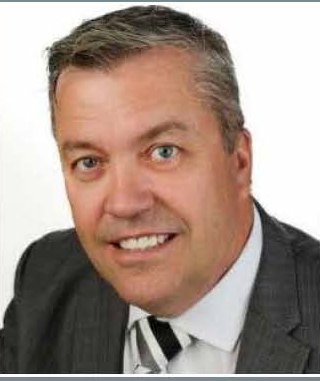 Jeff Sherman
Director of Corporate Alliance University in Northern Utah
Principal, ShermanSpeaks, LLC
Jeff Sherman, Principal of ShermanSpeaks LLC, is the developer of ™CORE Theory: The Quadrants of Accountability. This leadership-building blueprint aligns Character, Opportunity, Relationships, and Education to create ™BraveLeaders and enliven a robust collaborative culture while increasing the efficacy of accountability measures.A motivational speaker and writer, Mr. Sherman currently serves northern Utah as the Director  of Corporate Alliance University where "Every opportunity has its root in a relationship." His writings and columns have been featured in Forbes Magazine, the Daily Herald, St. George Health and Wellness Magazine, Influencer Magazine, Cedar City Magazine, and the Southern Utah Neighborhoods Magazine. He is a recognized LinkedIn facilitator and Pulse contributor.
Mr. Sherman received his Master of Education Degree in Curriculum Writing and Instruction at Weber State University where he served on the Master of Education Advisory Board and graduated Phi Kappa Phi. He received an Honorary MBA in 2015 from Stevens-Henager College. Chairing and serving on many non-profit organizational boards, he believes that the future of any company depends more than anything else on the character of those contributing to the culture of that company.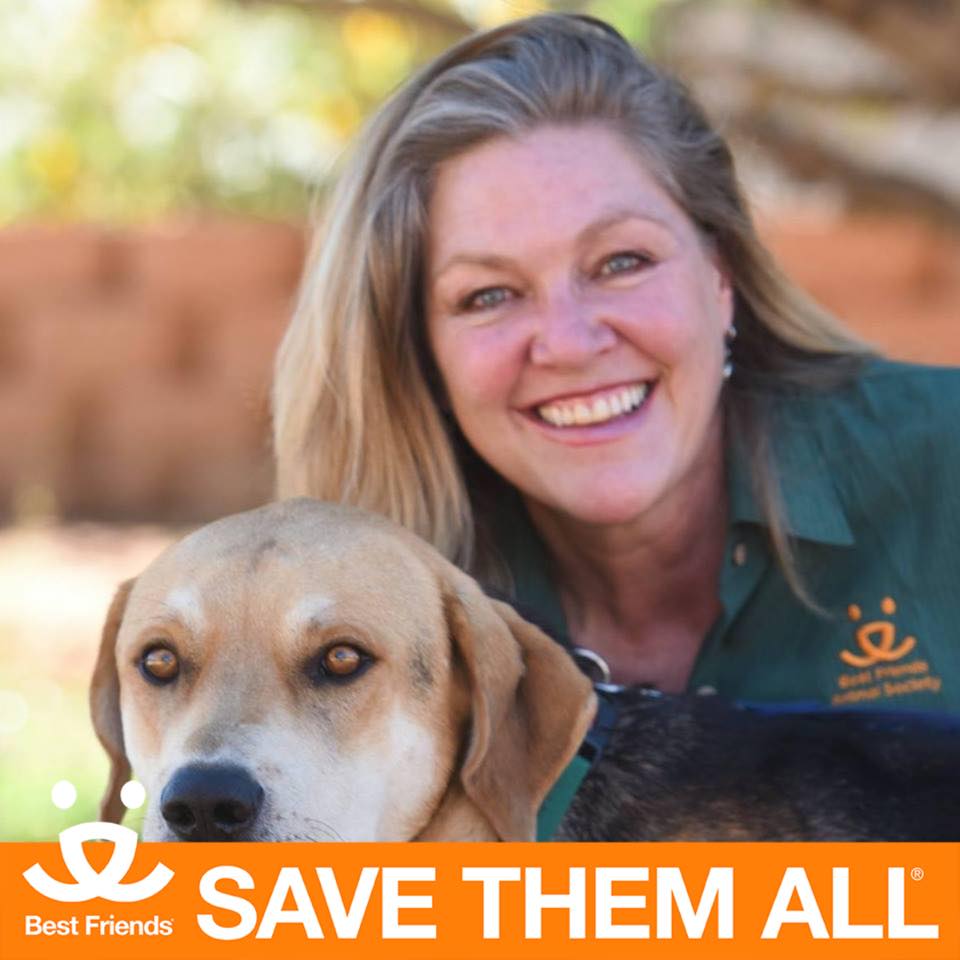 Beth Wolfer
Manager of Donor Recognition and Experience & Regional Gift Advisor
Best Friends Animal Society
Beth believes there are few things in life more precious than the animal-human bond, which she cherishes with the animals in her life, two semi-perfect Labradors and two rescued cats. This passion is not only useful but vital to her success in raising more than $55 million in her 20-year fundraising career, since more than half of those years have been spent advocating for animals.
Prior to joining the Best Friends family, she led Development efforts in Northern California at a food bank and at Canine Companions For Independence. In Utah, she has served as both Development Director and Capital Campaign Manager for Utah's Hogle Zoo, where she led the  Renew the Zoo campaign. She was a Major Gifts Officer and Capital Campaign Manager at KUED Channel 7 (PBS) at the University of Utah. And her Development career began by raising money and awareness for Utah Youth Village.
Beth is a member of the Association of Fundraising Professionals and the TedxSaltLakeCity planning committee. She and her dogs volunteer with Intermountain Therapy Animals, sharing that human-animal bond with patients in hospitals and hospice, and with school children and seniors.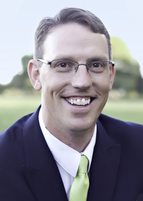 Nathan Clark
Vice President of Individual & Planned Giving, United Way of Salt Lake
President/CEO of Synnovate Group
Nathan Clark is the founder, President and CEO of SYNNOVATE GROUP (Synnovate, LLC). He is a passionate mentor, teacher, and lecturer on fundraising and purposeful philanthropy. Nathan brings more than 18 years of leadership experience in fundraising, marketing, communications, and management from past career work in both the private and public sectors. Nathan has a bachelor's degree in Public Relations and an MBA from Weber State University. He serves as a member of the Board of Directors for the Association of Fundraising Professionals Utah Chapter, is a member of CASE (Council for Advancement and Support of Education), a certified fundraising consultant for the state of Utah and a certified practitioner for Myers & Briggs Type Indicator.
Nathan is the Vice President of Individual & Planned Giving for the United Way of Salt Lake. He manages a staff overseeing four large donor networks and conducts the organization's individual, major and planned giving strategies and efforts. Prior to this, Nathan worked for 10 years at Weber State University. As a Senior Development Director, he raised millions in major gifts, grants, and corporate sponsors supporting student scholarships, faculty, and capital projects. These funds have supporting a variety of university needs including student scholarships, faculty research, lectures, capital projects and the establishment of named academic programs like the Richard Richards Institute for Ethics and the Olene S. Walker Institute of Politics & Public Service. Nathan implemented and managed multiple volunteer advisory and fundraising boards. He launched, then managed for several years, a consistent, multi-channel annual giving program consisting of direct mail, phonathons, giving societies, e-solicitations, and newsletters.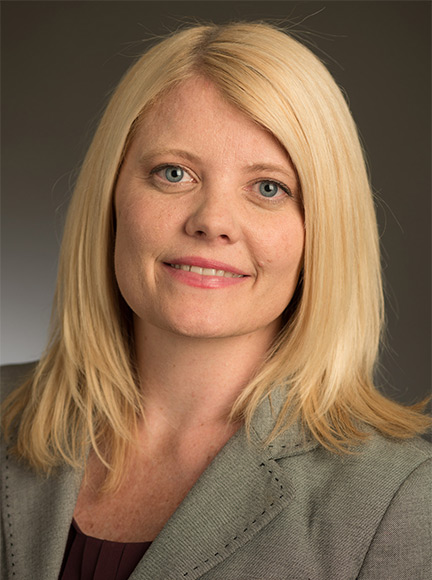 Jerilyn Oldroyd Stowe
Chief Marketing & Engagement Officer
United Way of Salt Lake
Jerilyn Stowe is currently the Vice President of Marketing and Communications for United Way of Salt Lake. She provides creative leadership and vision for United Way of Salt Lake's communication strategies in order to advance the mission and organizational objectives. Jerilyn develops and implements local brand strategies to increase visibility of the organization and create a positive brand experience for United Way's stakeholders and the broader community.
Prior to joining United Way in 2004, Jerilyn worked as Public Relations Manager for the Utah State Office of Education and spent three years in Washington, DC working as the Press Assistant to US Senator Bob Bennett. Jerilyn has also worked as a political and government reporter for the Salt Lake Tribune and an account manager at a local public relations firm.
Jerilyn graduated from the University of Utah with a Bachelor of Arts in Political Science. She received her master's degree in Professional Communications and Creative Writing from Westminster College in 2004. When not working, Jerilyn likes spending time outdoors with her husband Chris and their adorable daughters Molly and Lucy.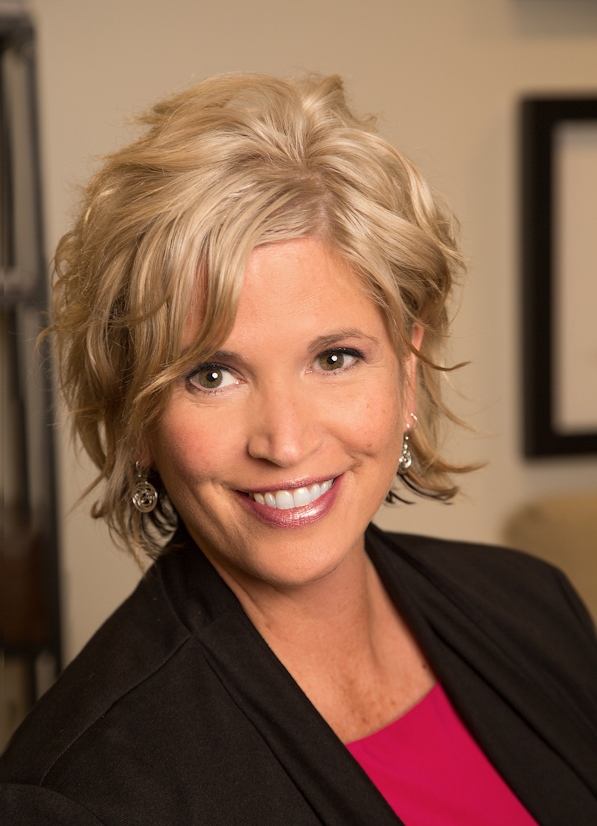 Kabi Catalano
Director of Development
Make-A-Wish Utah
Kabi Catalano is a creative, collaborative, and strategically-minded nonprofit executive.She currently leads the philanthropy and marketing efforts of Make-A-Wish® Utah as Director of Development. Kabi oversees major gifts, corporate and foundation relations, planned giving, special events, annual fund, cause marketing, social media, and public relations.
Prior to Make-A-Wish, Kabi was the Development Director for Weber State University's Goddard School of Business & Economics and raised over $4 million dollars in one year as part of their Dream 125 Campaign.
Kabi has enjoyed an extensive career in the nonprofit sector. She was Senior Marketing & Communications Director and Director of Governance for Girl Scouts of Utah for nine years, serving on multiple national committees with Girl Scouts of America, including facilitating leadership sessions at three national conventions.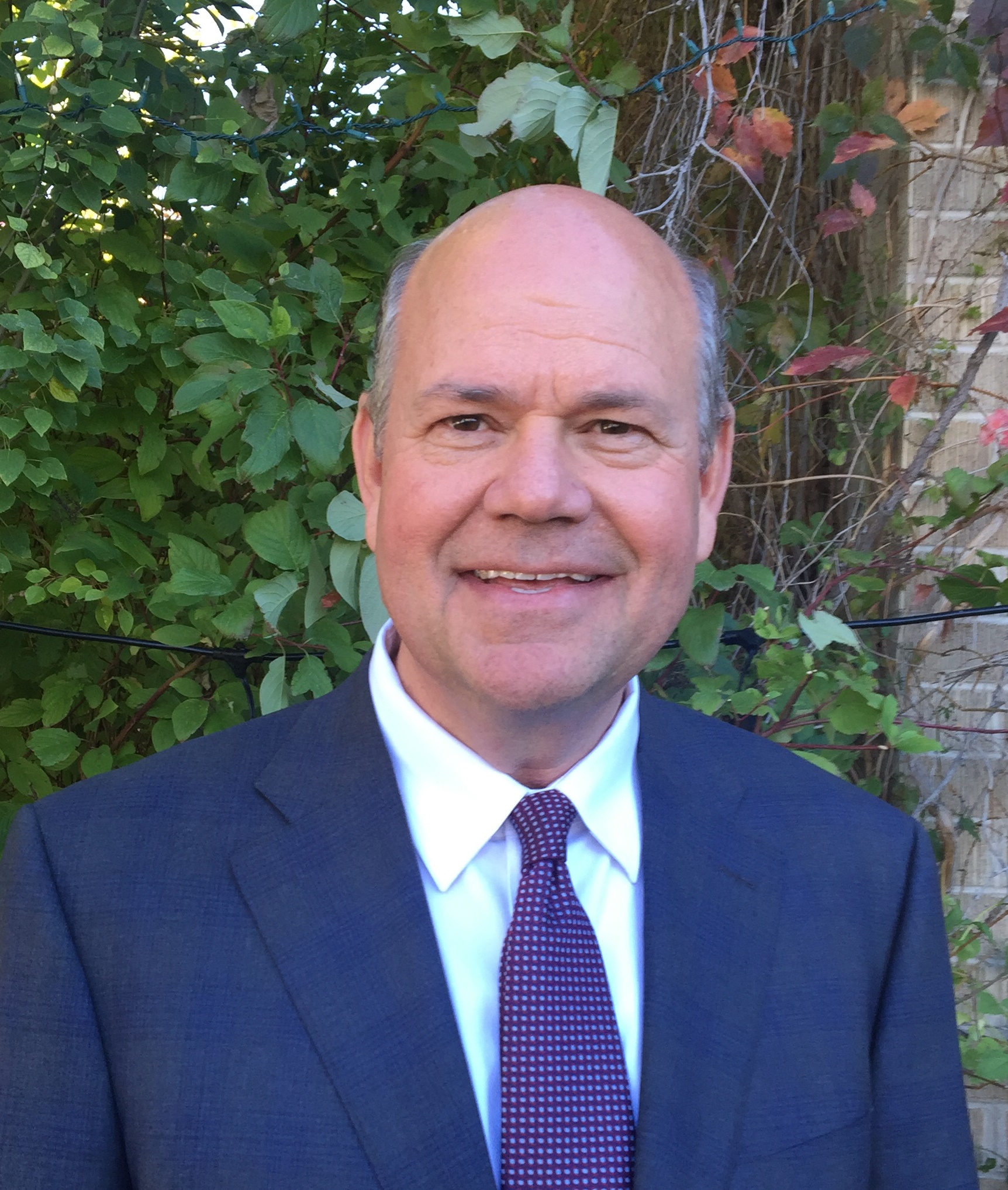 Mike Washburn
President & CEO
Thanksgiving Point Institute
Mike L Washburn is president and chief executive officer of Thanksgiving Point Institute.  Thanksgiving Point is a nonprofit farm, garden, and museum complex that draws upon the natural world to cultivate transformative family learning.Thanksgiving Point delivers educational programs and transformative learning experiences through four main venues:  Ashton Gardens, Museum of Natural Curiosity, Farm Country, and the Museum of Ancient Life.  Washburn and his team are currently fundraising for a new experience at Thanksgiving Point, the Butterfly Biosphere - a Life Science Discovery Center.
Founded in 1995, Thanksgiving Point has served over 22 million visitors since inception and currently serves more than two million guests annually from all fifty states and over 20 countries.
A native of Grand Junction, Colorado, Washburn joined Thanksgiving Point in 2003.
Washburn graduated from Brigham Young University with degrees in Business Management and Spanish and received an MBA from Thunderbird School of Global Management.  He worked for Bank of America in Los Angeles for ten years in management and corporate banking before relocating to Salt Lake City in 1994 to work as CFO for Robert Redford and Sundance Group, LLC, the management company of Sundance's business enterprises including Sundance Channel, Sundance Institute, Sundance Catalog, and Sundance Mountain Resort.  Washburn also helped found and served as President of the Redford Preserve in Utah's North Fork Canyon.
Washburn serves on the Salt Lake Chamber Board of Directors, Board of Directors for Utah Foundation where he has served as Fundraising Committee Chair, Utah Museum Services Advisory Board, and is the Committee Chair for 2017 Utah Philanthropy Day.
Thanks to our Sponsors