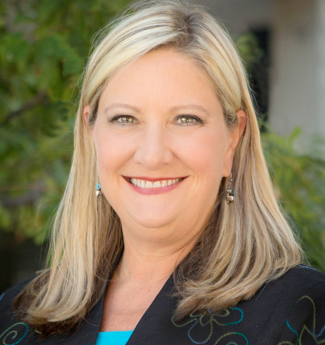 Lisa Arnette 
Lisa Arnette is a veteran fundraising professional who has committed herself to strengthening the nonprofit sector since accepting her first fund development position in 1990. Over the course of 25 years, Lisa worked in varying disciplines, including higher and secondary education, arts and museums, public broadcasting, and international health. Her experience includes comprehensive fundraising programs, nonprofit governance, and marketing and public relations. Lisa joined the team at Pathway Associates in 2013 and works primarily with clients to guide sustained grant seeking and annual giving programs. 
Lisa serves in a number of volunteer positions for community organizations. An experienced teacher and presenter, she guides workshops and daylong trainings on nonprofit issues ranging from fundraising to governance. She earned her M.A. from the University of Texas at Austin and a B.S. from the University of Utah.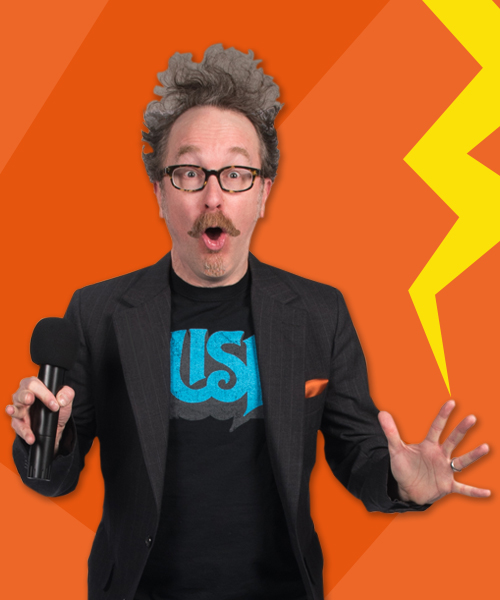 auGi 
auGi helps social good organizations electrify their communities and amplify results through rogue marketing strategies, creating high-powered content, and by hosting playful keynotes, shows, and workshops. He's worked with a stable of #socialimpact organizations including the National MS Society, Shatterproof, EarthShare, the Mount St. Helens Institute, and The Second City. Learn more about auGi at: www.augtricity.com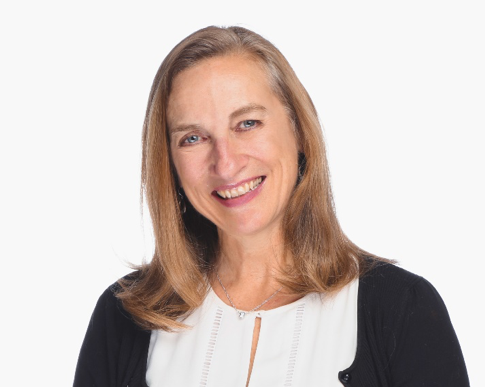 Andrea Barnes 
Andrea Barnes was recently appointed President of ECHO Connection, a corporate foundation.  She also owns the Giving Principles, a consulting company focusing on Corporate Philanthropy, Fundraising and Education.  Andrea has served as the Executive Director of the MORE Project, Sr. Vice President for Globus Relief, Director of Development for the Waterford School, the Pioneer Theatre Company and was General Manager of the Gina Bachauer International Piano Foundation.  
Andrea has served on various boards including Kingsbury Hall, Utah Society of Fundraisers Board of Trustees, the Children's Center Capital Campaign Committee, Gina Bachauer International Piano Foundation, University of Utah College of Fine Arts Alumni Council, as a delegate to the Women's Legislative Council, Salt Lake Junior League, Advisory Board Member for Travelers Aid, and the Maurice Warshaw Foundation Advisory Board.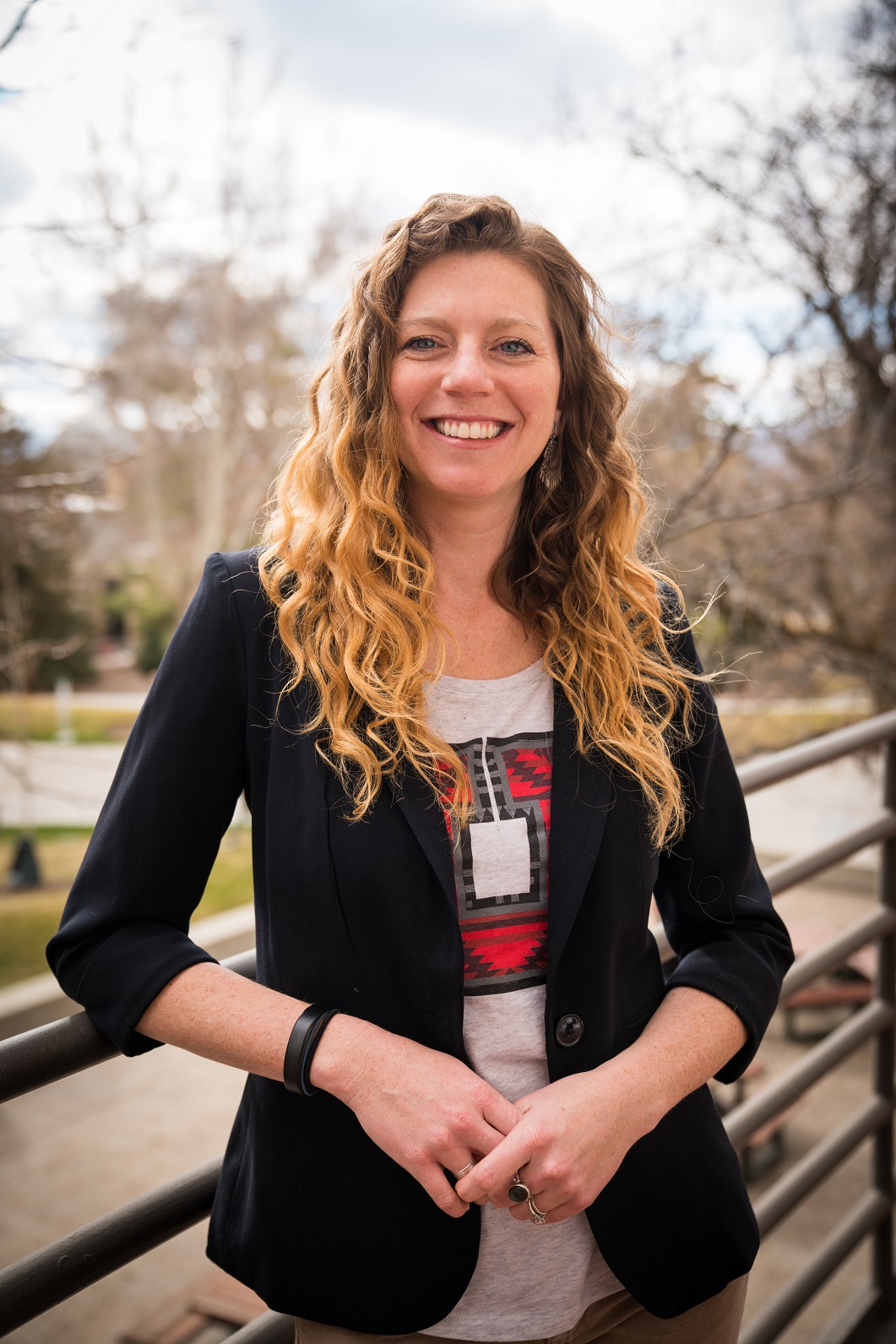 Morgan Byrne 
Morgan Byrne enjoys helping others develop the resources they need for their organizations and programs to succeed and thrive. She has been a fundraising enthusiast since 2011. She joined the Lowell Bennion Community Service Center (aka Bennion Center) at the University of Utah in 2015. As Development Director, she manages corporate, foundation and individual giving, the 26-member volunteer Advisory Board, and serves as a community liaison on behalf of the center.  
Prior to joining the Bennion Center, Byrne's experience spanned all three sectors: public, private, and nonprofit. She holds a B.S. in Human Nutrition, Foods, and Exercise from Virginia Tech and a Master of Public Administration from the University of Utah. Morgan served on the Programming Committee and then the Board of Directors for the AFP Utah Chapter (Association of Fund Raising Professionals) from 2012-2016 and currently serves on the board for University of Utah Staff Council and as secretary for the Sierra Club – Utah Chapter.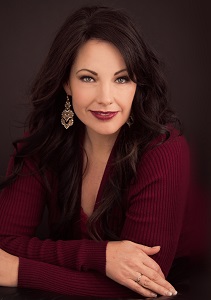 Bridget Cook-Burch  
Known for her riveting tales of transformation, Bridget is a New York Times Bestselling Author and transformational Speaker Her books have been showcased on Oprah, Dateline, Good Morning America, Today Show, and in People Magazine, among others. As a single mother, she owned and operated several successful businesses throughout Utah and Colorado, including PR, publishing and trucking companies. Bridget is delighted to use her abilities as an extraordinary trainer to "Wake people up to their possibilities" and how to use every experience as a stepping stone to their most glorious life.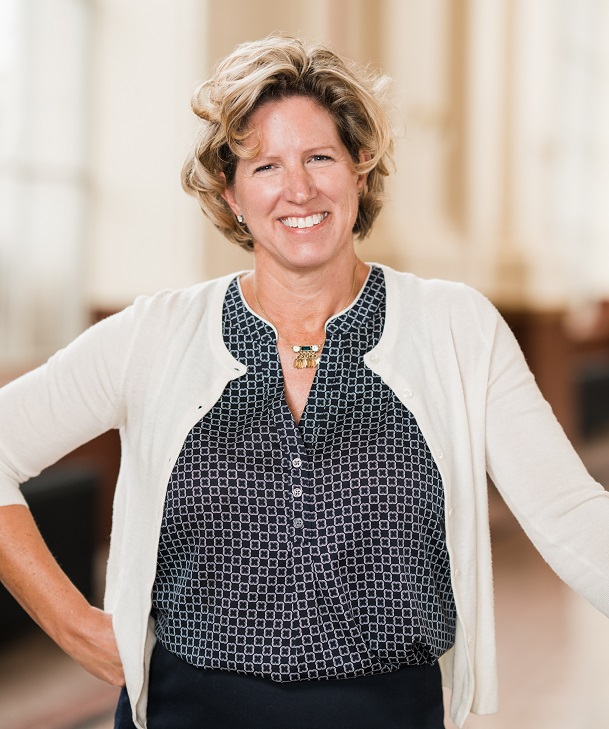 Gay Cookson 
Gay currently serves as the Director of the Research Development Office at the University of Utah.  Drawing on over 25 years of experience in leadership positions at the University of Utah and state government, Gay is responsible for oversight of the team that helps faculty successfully compete for extramural funded research, supporting the U of U's research and scholarly community in identifying funding opportunities and developing strategic proposals.  In FY17, over 2,000 projects and 990 faculty were funded by $459 million in sponsored project awards. 
Prior to becoming Director of the RDO, Gay served in the executive branch of the State of Utah creating a new program within the Dept. of Heritage and Arts to build collaboration between the public and private sectors to increase funding for and broaden the impact of State programs.  She started her career in state government in 2015 when Governor Gary Herbert appointed her to lead the Division of Arts and Museums, where she managed seven program areas and represented the Division to the Governor's office, Utah State Legislature, appropriation committees, federal delegation, media, and the community.  Before serving in State government Gay worked at the University of Utah for 25 years developing capital campaigns, private philanthropy, and public funding. 
Gay received her bachelor's and master's degrees from the University of Utah.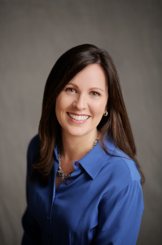 Hillary Hahn 
Hillary has been with Utah Symphony | Utah Opera (USUO) since 2006 working in both administrative and development roles. She was named Senior Director of Institutional Gifts in September 2015. During her time at USUO, Hillary has focused on building partnerships and revenue from corporate, foundation and government sources. She maintains an active roster of about 200 constituents and is responsible for direction and management of over $7 million in annual fund revenue.  
She enjoys her role as a board member with the NOVA Chamber Music Series, mentoring the Professional Outreach Program in the Schools (POPS) consortium on their government strategy each year, and also loves to engage younger professionals and students through presentations and lectures on Development practices in the non-profit arts world. 
Prior to working for USUO Hillary was a violinist with Sarasota Orchestra for 6 years and certified music educator for 9 years. Hillary graduated with a B.S. degree in Music Education and a M.M. degree in Violin Performance from the University of South Florida.  
When she is not in the office, Hillary maintains a violin studio of 4-5 students, and enjoys tennis, hiking, spending time with friends, and getting to the ocean as often as possible.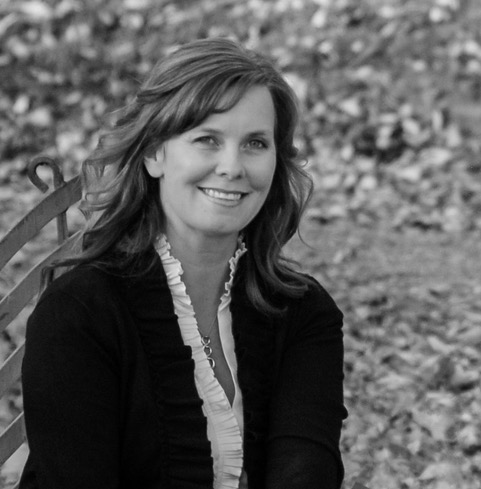 Katherine Fife 
With more than two decades of experience working in the philanthropic and social sectors, Katherine founded Philanthropy Matters in 2016, to help people make the most of their charitable resources.  
  
Previously, Katherine has served as the Director of Philanthropy for the Community Foundation of Utah, where she assisted hundreds of philanthropists with their charitable giving. Helping to deploy over $20 million for social good, Katherine has a comprehensive perspective on giving. In addition to working with donors of all types, Katherine has extensive experience working in the nonprofit sector, managing all aspects of a nonprofit organization, both on the programmatic side, as well as development and marketing. She has experience raising funds through various methods including grant writing, special events, capital campaigns, annual appeals, individual and major giving and more, both on contract and through employment with organizations including Make-A-Wish Utah. 
  
In a volunteer capacity, Katherine currently serves on the board of directors of Friends of Guadalupe School and Utah Jump$tart Coalition. She also serves on the Planned Giving Advisory Council for Salt Lake Community College Foundation and is the Treasurer on the Advisory Board of the Sorenson Multi-Cultural Center. She also served as president of the Utah Society of Fund Raisers board of directors. Katherine earned her Master's degree in family ecology from the University of Utah and her BA in sociology from Westminster College in Salt Lake. She is inspired by the opportunity to make positive change through partnerships with those who are committed to social good.  
Dave Jones 
Dave Jones is a co-founder of Pathway Associates and a veteran fund raising consultant. With over twenty years of fund raising experience, and nearly forty capital and major gift campaigns to his credit, Dave brings a wealth of experience to his clients and a sincere passion for their causes.  "I'm in the business of helping people realize their dreams for their community," he explains. "Whether I'm working to develop a new performing arts center, build a school for disadvantaged children, or restore a historic cathedral, there is nothing more rewarding than helping worthy organizations tap the resources they need to fulfill their missions."  
In addition to his development work, Dave served for twelve years as a member of the Utah House of Representatives. He holds a master's degree in public administration from the University of Utah and has been active with numerous boards and commissions in Utah, including the Utah Nonprofits Association, the Utah Society of Fundraisers, and the State Office of Museum Services.  He is the current chairman of the KUER FM-90 Advisory Board.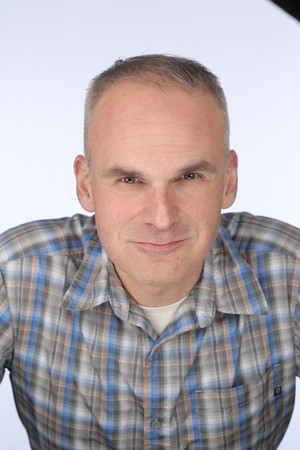 Tim W. Johns 
Tim, Vice President of Development for Planned Parenthood Association of Utah (PPAU), completed his masters degree from New York University in nonprofit administration. Tim began his career in fundraising for various arts organizations in New York City and has worked for such prestigious organizations as The New 42nd Street, the Orpheus Chamber Orchestra, and International Creative Management. Tim has been with Planned Parenthood for over a decade, beginning with the Greater Ohio affiliate and has currently been with the Utah affiliate for five years. Under Tim's tenure, Planned Parenthood Association of Utah received the Winston E. Forrest, Jr. award for excellence in private fundraising from Planned Parenthood Federation of America. The number of donors who give annually to PPAU has quintupled under Tim's tenure and private fundraising dollars have quadrupled.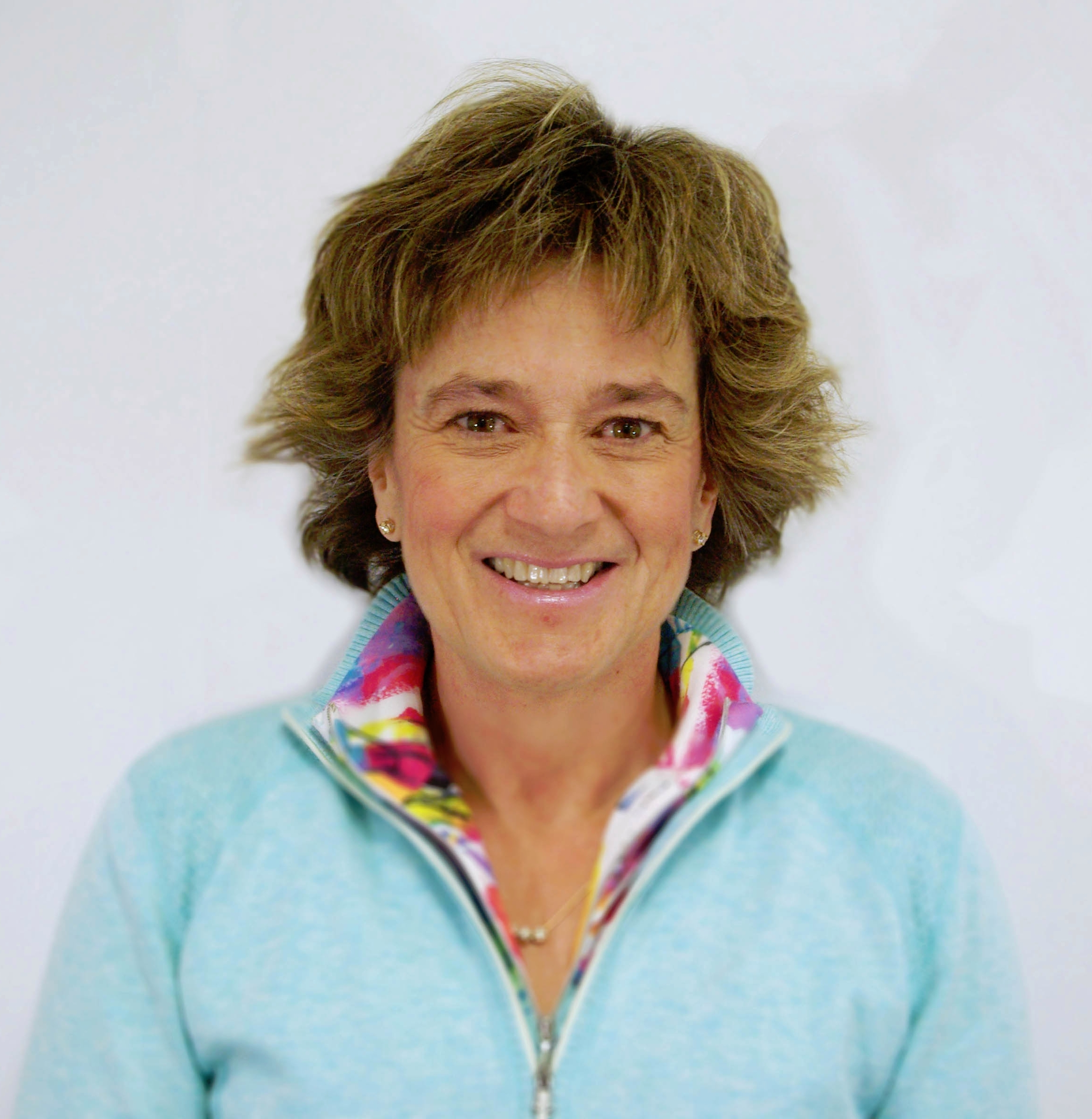 Safia Keller 
Safia is the Chief Employment Development Officer at Columbus Community Center.  Safia comes to Columbus with 10 years of experience in fundraising and 11 years of experience in sales and program creation.  She worked at Westminster College as director of corporate relations for 10 years and prior to that was the group and corporate sales director for 14 cities for Broadway Across America for 11 years.  She received her BA in International Affairs from the University of Colorado, Boulder.  She is a member of the Rotary Club of Salt Lake City and is the current Chair of the Utah Women's Giving Circle.  She sits on several boards in the community 
including the AFP – Utah Chapter (Association of Fundraising Professionals), the MS Society of Utah/So. Idaho, the Rotary Foundation of Salt Lake City, and the University of Utah Ski Archives.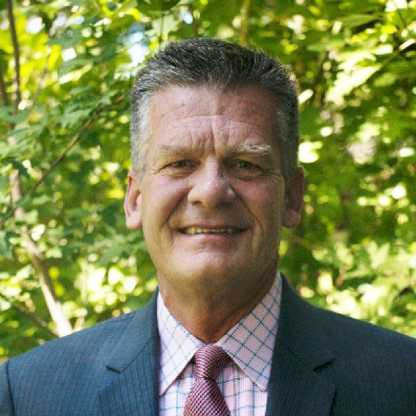 Michael Nebeker 
Michael Nebeker is currently the President of Mobile Surgery International.  He has over 20 years of experience raising over $100 million for schools and international humanitarian organizations.  Michael has worked for the Pearl S. Buck Foundation, the International School Bangkok, the Waterford School and as the Sr. Vice President for Business Development for Operation Smile.  He has developed major gift initiatives in Hong Kong, Myanmar and Thailand as well as raising money stateside and in Mexico.   
Mobile Surgery International (MSI) provides state-of-the-art mobile medical infrastructure for humanitarian organizations by providing a surgical facility in low income environments and for emergency disaster relief. MSI is uniquely positioned to dramatically increase delivery of quality surgery to vulnerable populations in Mexico, and other South American countries, by leveraging its core competencies, expanding programmatic activities, sustainable activities, and excellence in outcomes. He is passionate about his work and generously shares what it takes to be successful. 
Lindsay Nelson 
With over 12 years of fundraising and alumni relations experience at the David Eccles School of Business at the University of Utah, Lindsay has held roles in alumni events management, board management, stewardship, and annual fund and major gift fundraising. Lindsay received her bachelor's degree from Utah State University where she was the outstanding graduate in corporate communications. Lindsay is an underwriting co-chair for the Association of Fundraising Professionals, and serves on her local elementary school's community council.  Lindsay enjoys spending time with her husband and three kids, as well as hiking, traveling and reading.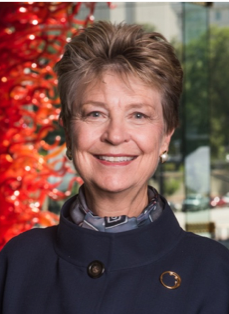 Patricia A. Richards 
Lifetime Trustee of the Utah Symphony | Utah Opera (USUO) Board of Trustees.   
Ms. Richards served as Chair of the Utah Symphony | Utah Opera Board of Trustees from 2005 to 2014 and additionally served as USUO Interim President & CEO from July 2015 to July 2016.  Her additional community service has included Chair of the Board of Governors of the Salt Lake Chamber of Commerce, Chair of the Board of United Way of Salt Lake, President of the Salt Lake Rotary Foundation, National Advisory Board of the David Eccles School of Business, Westminster College Board of Trustees, and Governor's Economic Council.  
Ms. Richards is the immediate Past Chair of the League of American Orchestras Board of Directors and has served as a panelist at several national conferences.  In 2013 she received the National Opera Trustee Recognition Award from Opera America and the Governor's Leadership in the Arts Award from the State of Utah.  She received the Governor's Lifetime Achievement Award at Utah Philanthropy Day 2014. 
Ms. Richards holds a B.A. in Economics from Northwestern University and did graduate work in Business Administration at Northwestern University and the University of Utah.  She received the Athena Award from the Salt Lake Chamber in 2000 and The Distinguished Banker Award from The Utah Bankers Association in 2007.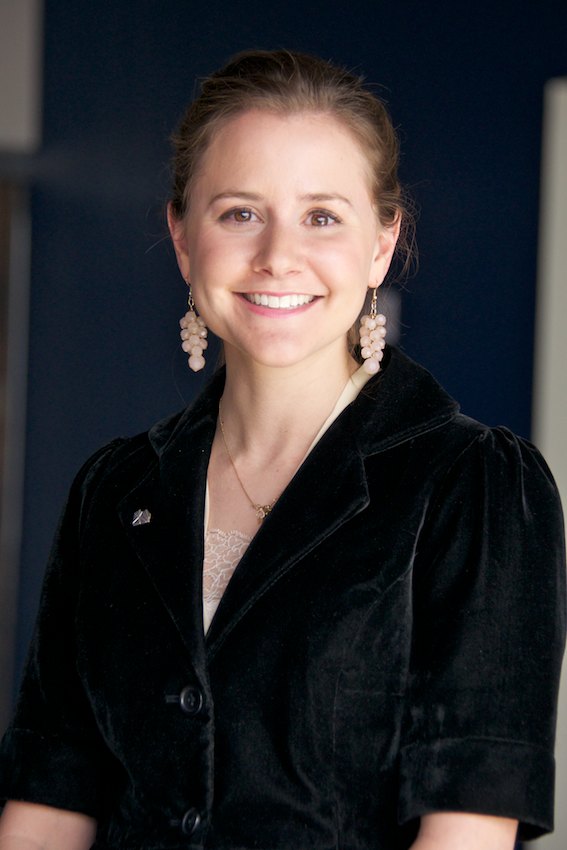 Jessie Foster Strike 
Jessie's passion lies in building authentic relationships to help donors be a force for good in our community. As the Major Gifts Manager at the Natural History Museum of Utah, Jessie secures gifts between $5,000 and $1 million from individuals, corporations, and foundations. With more than a decade of experience in fundraising, Jessie has directed fundraising campaigns for major gifts, annual fund, corporate sponsorship and membership programs – as well as managed (and survived) galas. Previously, Jessie was the Assistant Director of Development at the Frist Center for the Visual Arts in Nashville, Tennessee. 
Jessie holds a B.S. from Vanderbilt University in Human and Organizational Development and a concentration in Community Leadership. She currently serves on the board for AFP Utah and has held board positions with the Tennessee Association of Museums and Vanderbilt Alumni Association.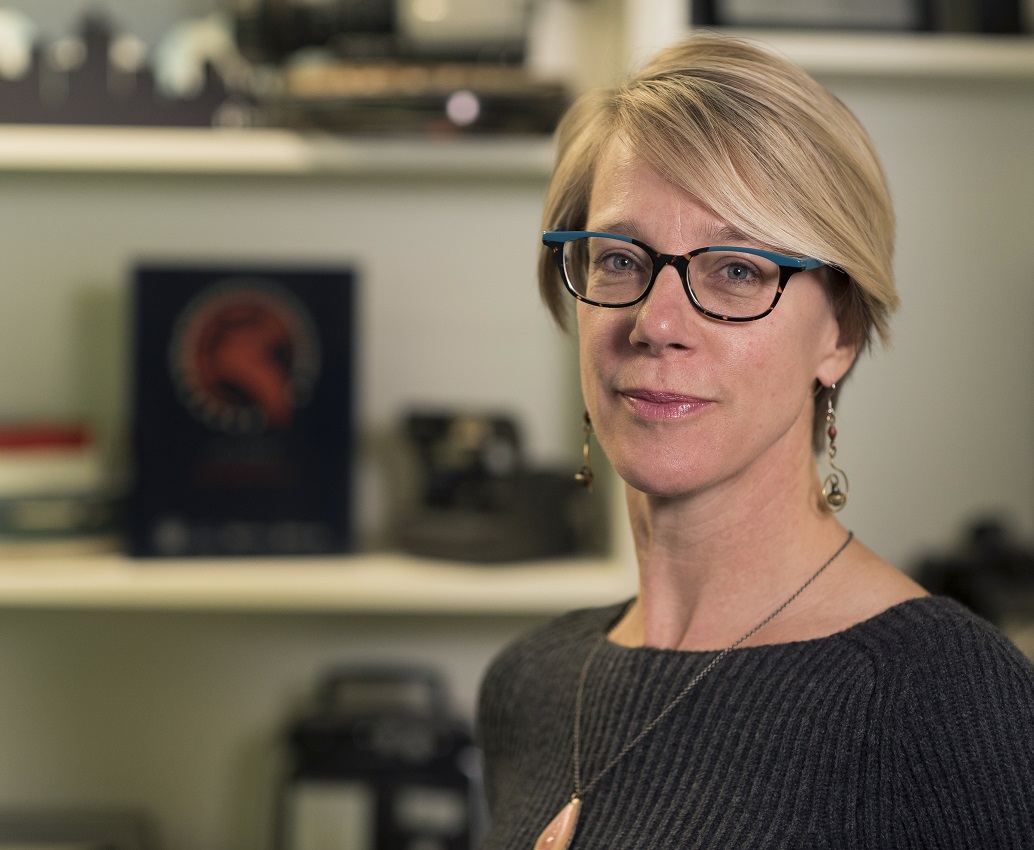 Kasandra Verbrugghen 
Kasandra is the executive director of Spy Hop Productions, a nonprofit youth media arts organization located in Salt Lake City, Utah. Founded in 1999, Spy Hop is dedicated to mentoring young people in the digital media arts to help them find their voice, tell their stories, and be empowered to affect positive change in their lives, their communities, and the World. Spy Hop serves over 10,000 young people statewide each year through in-school and after-school programming in film, audio, music and design. Kasandra serves on several boards, including the Alliance for Media Arts and Culture, the Utah Nonprofits Association, the Women's Tech Council, and the Salt Lake Community College's Center for Arts and Media's Advisory Board. She joined Spy Hop in 2008, has over 25 years of experience working for nonprofit education and youth development organizations, and has a BA in Political Science from the University of Arizona and a Masters in Public Administration from the University of Washington.  
Anna Smyth 
Anna Smyth works with family foundations, companies, and individuals engaged in philanthropy to develop customized, strategic and measurable social impact goals and accompanying systems to evaluate success. Prior to joining Cicero Social Impact, Anna was part of the management team for the Lieutenant Governor's Commission on Service, which facilitated annual grantmaking of over $4 million to Utah-based nonprofits and universities. 
During her tenure with the state government, she developed needs assessment analytics tools, training curricula, and strategic partnerships for municipalities, nonprofits and school districts statewide to improve budgetary and service provision efficiency. Accordingly, she engaged regularly with state legislators and policymakers around various issues affecting Utah's communities. During her time as Assistant Director of International Development at a prestigious private university in Guatemala, her team curated educational forums for top policymakers, Nobel Prize winners, and government leaders from around the world. 
Anna earned her Master's degree in Community Health Promotion and Education from the University of Utah. She is insatiably curious and highly engaged in her local community—serving on several nonprofit advisory boards and founding a TEDx event in Salt Lake, now in its sixth year.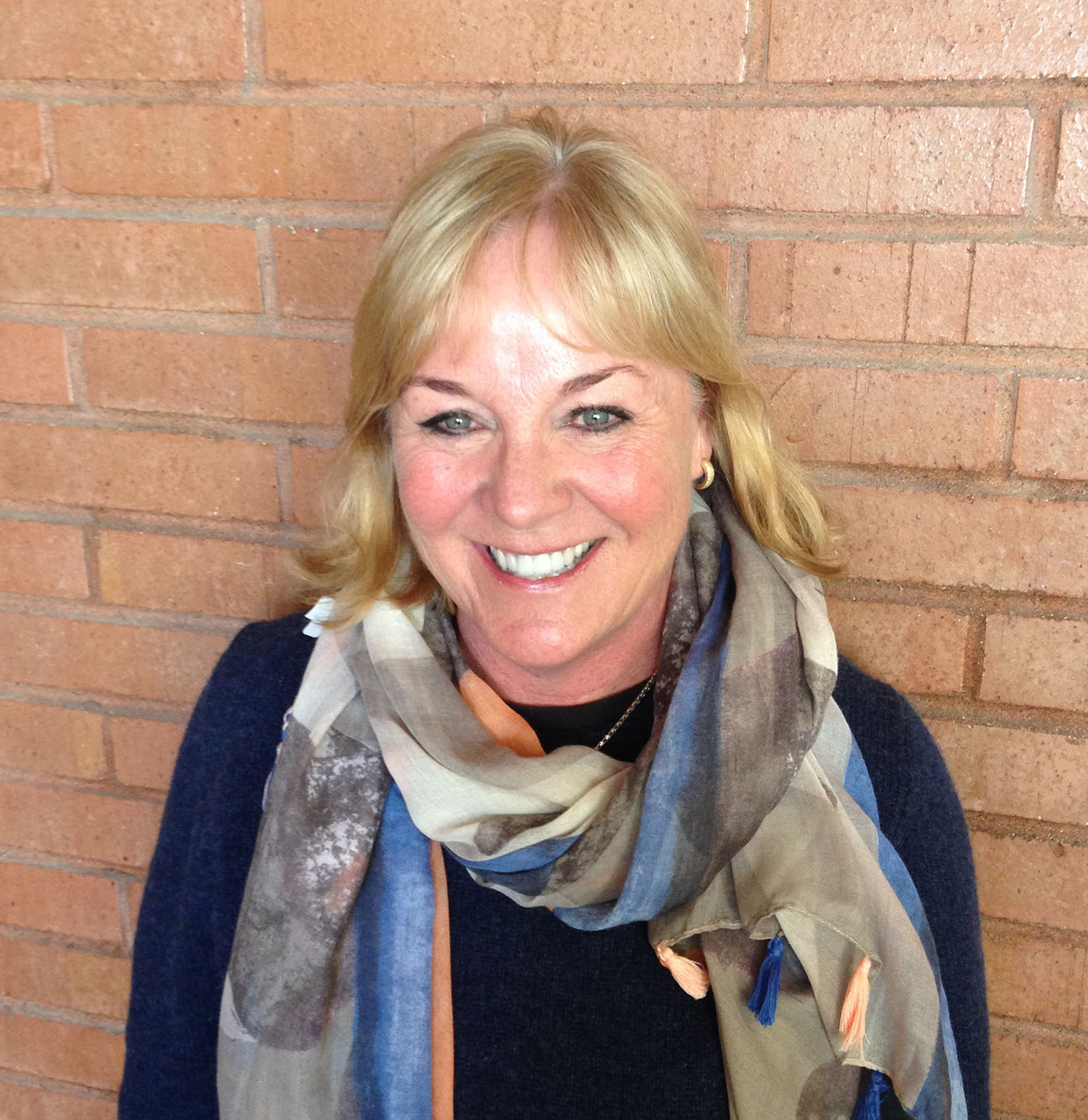 Helen Cardon  
Helen has been a Neighborhood House trustee since 2014.  She is currently serving as the co-chair of the capital campaign committee.  Helen has been active in the community for over 30 years with board positions at The Children's Center, The Hemingway Foundation, Habitat for Humanity, and National Charity League. She served four years in the Junior League of Salt Lake and is deeply committed to the First Ascent Scholars at the University of Utah.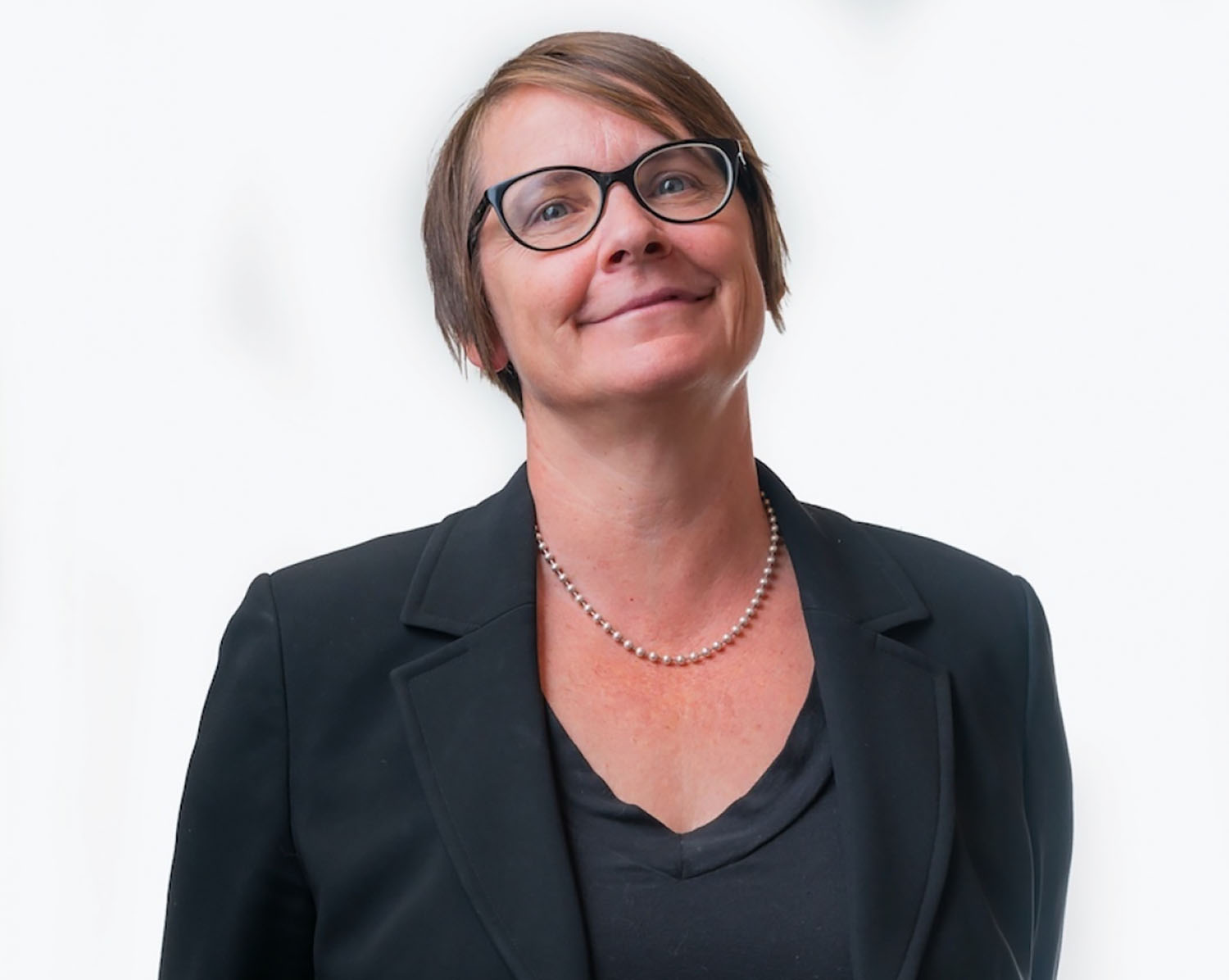 Jennifer Nuttall 
Jennifer has worked as a community activist and leader in the nonprofit sector for over thirteen years and has been in her current position since January of 2016. Previously, Jennifer served five years as the Development Director of Neighborhood House and seven years as the Program Director for the Utah Pride Center. Jennifer began her career in the non-profit world as a volunteer, driven by a passion for helping others. She has served on various boards and committees to empower communities and create positive change. She initially started at Neighborhood House as a client, bringing her two children to participate in the program as a single working mom. Just as Neighborhood House helped her family succeed, Jennifer wants to ensure other families have that same opportunity. She enjoys riding her bike along the Jordan River and being part of the awesome west side community.  
Leslie Peterson 
Leslie has spent her career in Utah's non-profit sector, and for the past nine  years has served as Utah Symphony | Utah Opera's Vice President of Development. She was privileged to be a part of Utah Opera since its founding in 1978, and has witnessed its transformation from a fledgling enterprise to a regional gem.  
She took a sabbatical from her work promoting the musical arts in 2002 when she helped lead Salt Lake County's successful Zoo, Arts and Parks (ZAP) Renewal Campaign, a public funding initiative that generates significant revenues for many local non-profits. After the initiative passed in 2004 with a 71% approval vote, she joined the Salt Lake Art Center as Assistant Director. In 2008 she returned to Utah Symphony | Utah Opera to work in development. 
Leslie graduated from the University of Utah and has served on numerous non-profit boards.