Strategies That Develop and Build Cause-Marketing Partnerships
Details
Join AFP Utah and SoulSalt's Lyn Christian for an engaging workshop on creating partnership strategies.
Date: Wednesday, January 24, 2018
Time: 11:30 am-1 pm
Location: Hotel RL by Red Lion (161 W 600 S, Salt Lake City, UT 84101)
Fee: $50 for AFP Members  |  $75 for non-members (complimentary parking)
Description
Strategies That Develop and Build Cause-Marketing Partnerships
Every business and non-profit endeavor has a unique fan club: a group of evangelists who believe in what you stand for. If we are wise, we spend less time trying to capture donors and their money, and more time connecting with our advocates - those who have super-fan power. These evangelists will either elegantly and effectively support our cause with gifts that comes from the heart. Or, they will bring us other "true believers" who are eager to join in Cause-Related Philanthropy. Ultimately, we want to learn how to become more Conversationally Intelligent, allow the power of Cause-Marketing Partnerships to expand and do less convincing and capturing. This presentation delivers "how-to" tenets for co-creating innovative and next-level partnerships which can increase our organization's viability and vitality.
Bio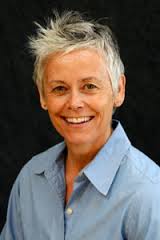 Lyn T. Christian MCC, CFCC, mBIT coach is a woman who has reinvented herself several times. From School Teacher to Writer/Product Developer at Franklin Covey, from Project Manager to Director of Innovation, Lyn has grown professionally as well as finding time to raise three incredible children. As the C.E.O. and founder of SoulSalt Inc., the Salt Lake based coaching company, Lyn's quest is to support those who want to earn their living and live their lives by doing those things that inspire them.