SOLD OUT!
Corporate Fundraising Forum
November 8, 2018 from 11:30am - 1pm
Westminster College - Special Events Room in the Eccles Health Wellness and Athletic Center
(parking instructions pass will be emailed to participants)
Join AFP Utah for our Corporate Fundraising Forum. It's a powerful opportunity for nonprofit professionals to hear directly from some of our community's most prominent funders about what they like to see in proposals, how to build effective partnerships, and how we can work better together to be a force for good in our community.
AFP Utah members receive $25 off this workshop. A coupon code will be emailed to you (or you can email us to receive the code). Coupon code is for AFP Utah members only and is non-transferable. Not a member? Join AFP Utah for discounts on all of our workshops and conferences. View the Member Benefits page.
Questions? Contact Colette Lynch via email or call (801) 355-1929.
Moderator
Hillary Hahn, Director of Development at Utah Museum of Fine Arts
Panelists
Spencer Carver, AVP SEG Development at Mountain America Credit Union
Holly Mero-Bench, Director of Vivint Gives Back
Judy Fang, Director of Corporate Relations at Westminster College
Stephanie Dolmat, Senior Program Manager for Adobe's Sustainability + Social Impact team
Bios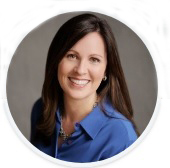 Hillary Hahn (Moderator)
Hillary is the Director of Development at the Utah Museum of Fine Arts (UMFA) at the University of Utah. As a member of the senior management team, she oversees all fundraising efforts for the Museum including planning and strategy in all areas of the Development department including Major Gifts, Institutional Gifts, Annual Fund, Planned Giving, Endowments, and Events. She enjoys working with her team of four, and works collaboratively with colleagues and affiliate organizations across the University of Utah campus.
Prior to her work at the UMFA, Hillary was at Utah Symphony | Utah Opera (USUO) for 11 years. During her time at USUO, Hillary focused on building partnerships and revenue from corporate, foundation and government sources. She had an active roster of about 200 constituents and was responsible for direction and management of over $7 million in annual fund revenue.
She enjoys her roles as a Board President with the NOVA Chamber Music Series and Co-Chair of the Navigator's Alliance, and also loves to engage younger professionals and students through presentations and lectures on Development practices in the non-profit arts world.
Prior to moving to Utah Hillary was a violinist with Sarasota Orchestra in Florida for 6 years and certified music educator for 9 years. Hillary graduated with a B.S. degree in Music Education and a M.M. degree in Violin Performance from the University of South Florida.
When she is not in the office, Hillary maintains a violin studio of about 5 students, and enjoys tennis, hiking, spending time with friends, and getting to the ocean as often as possible.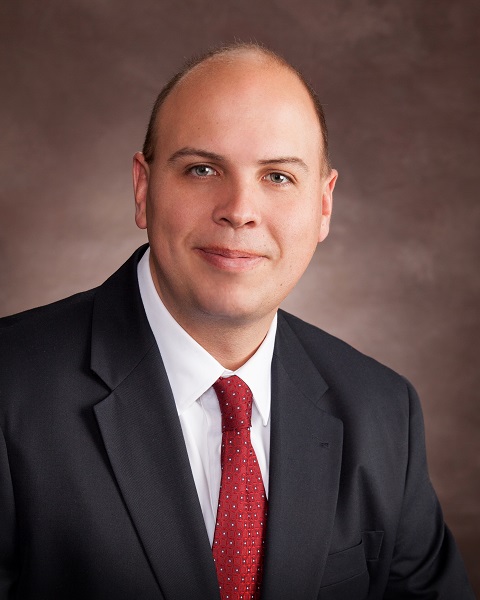 Spencer Carver (Panelist)
Spencer Carver was hired by Mountain America Credit Union in February of 2007.  Including his time with Mountain America, Spencer has spent more than a decade working for the credit union movement.  Prior to his time at Mountain America, he worked for two other financial institutions.
Spencer received his Master's in Leadership through Westminster College as a partner program with Mountain America Credit Union.  He also graduated from Western CUNA Management School through Pomona University.  He also attended the CUNA FUSE Business Development Conference in 2014 and is certified as a Credit Union Business Development Professional (CUBDP).  He is seeking an opportunity to pursue an MBA.
As an AVP of Business Development, Spencer oversees the development and growth of more than 5500 Select Employer Groups (SEG).  He serves in the role of a leader for his team and is responsible for delivering continued membership growth through business development, partnership and collaboration with the credit union's business partners.  He works closely with members of the Branch Administration, Business, Investment, Mortgage, Branches and Insurance Services team to ensure appropriate membership growth strategies are in place as it relates to SEG development.
Spencer has served as a member of multiple boards, most recently, he serves on the AMICUS board of Directors for Intermountain Medical Foundation, University of Utah Business Alumni Association, the Davis Education Foundation, and the Ogden/Weber Chamber of Commerce.  
He also serves as a member and passionate supporter of CUNA Councils. 
He has served with the Board of Directors for the Southwest Valley Chamber and the Herriman City Economic Development Committee.
He has been married for over 16 years and has four incredible children.  His wife, he describes is the best decision he ever made and every day, he feels blessed beyond imagination to have her in his life.  He is a diehard University of Utah football and basketball fan.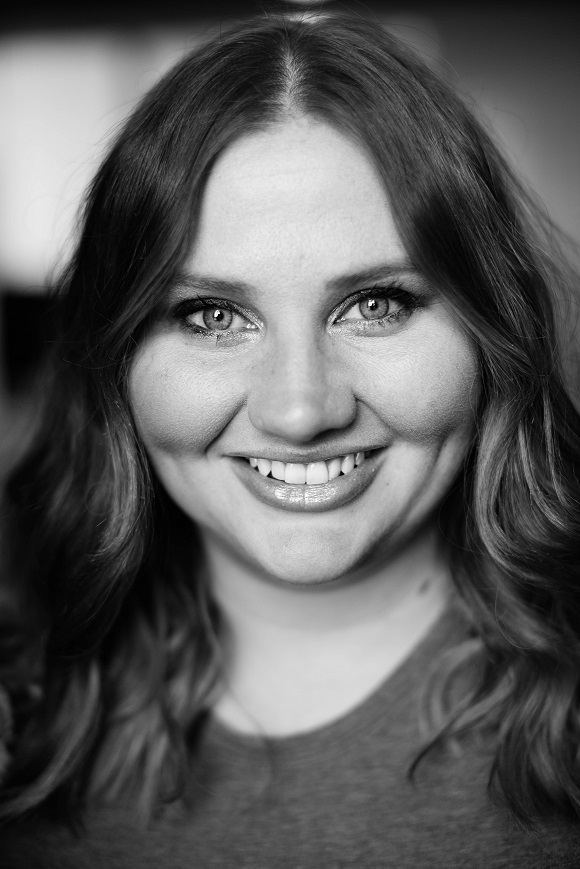 Holly Mero-Bench (Panelist)
Holly Mero-Bench is the director of Vivint Gives Back, the philanthropic arm of Vivint Smart Home. Holly studied at Brigham Young University and has over 10 years of experience leadingphilanthropic and volunteer organizations. She helped establish Vivint Gives Back and its focus on children with intellectual disabilities. Since its founding, Vivint Gives Back has donated more than $16 million and 160,000 service hours to help people in need. Holly is passionate about creating opportunities for individuals of all abilities to feel loved and safe.
---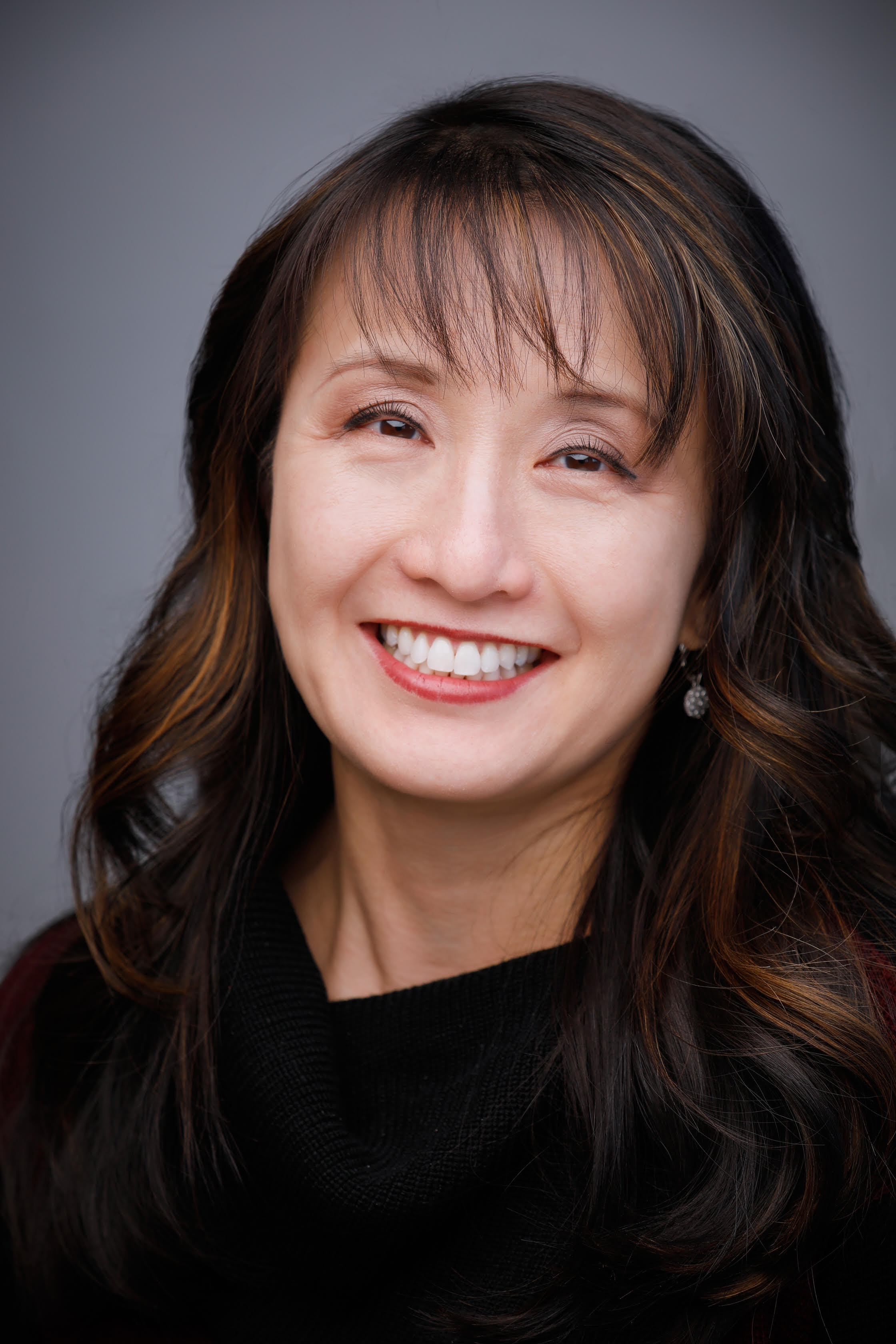 Judy Fang (Panelist)
Judy formerly served as the Director of Corporate Relations with the Institutional Advancement team at Westminster College. Judy also coordinated the fundraising efforts of two of the college's priorities, the President's Innovation Network (PIN) and the Center for Innovative Cultures. Prior to beginning her career in higher education, she worked for 10 years in the private sector as Vice-President of Sales and Marketing for AMT Labs, Inc., a manufacturer of vitamins and mineral supplements.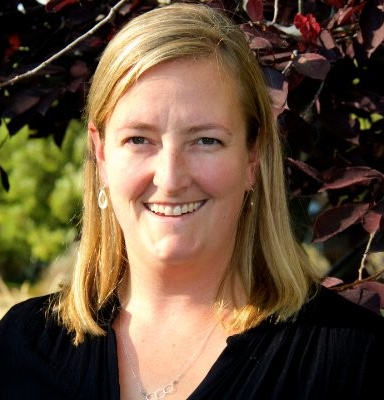 Stephanie Dolmat (Panelist)
Stephanie is a Senior Program Manager for Adobe's Sustainability + Social Impact team, managing Adobe's Environmental, Social and Governance reporting to CDP, the Dow Jones Sustainability Index, Bloomberg and many more. Her role allows her to work cross-functionally with many different business units to help make Adobe a more socially responsible business. Currently, Stephanie is also the campaign manager for the Shireen Ghorbani for Congress campaign.
Prior to being on Adobe's Sustainability and Social Impact team, Stephanie was the Global Sustainability Manager for Cushman & Wakefield on behalf of Adobe, advancing Adobe's renewable energy plan and helping to ensure Adobe's facility operations are sustainable. Before that, she was the Sustainability Manager for the University of Utah, helping to bring the most successful community solar program to Utah to date with over 400 households and nearly 2 MW of solar installed.
Stephanie has a degree in political science from Yale University and a masters degree in environmental science and management from UC Santa Barbara. Stephanie, her husband, Conor, and their dog, Zeppelin, call Park City, Utah home. She is game for all manner of outdoor adventures, and has bicycled across the United States and sailed down the East Coast of the US.
.