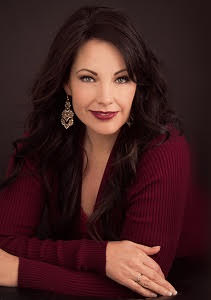 AFP Utah Chapter's biennial Fundraising Day Conference is coming to The Hilton Salt Lake City Center on April 11, there to kickstart our day with inspiration and energy will be Bridget Cook-Burch!
Known for her riveting tales of transformation, Bridget is a New York Times Bestselling Author and transformational Speaker. Her books have been showcased on Oprah, Dateline, Good Morning        America, Today Show, and in People Magazine, among others. As a single mother, she owned and operated several successful businesses throughout Utah and Colorado, including PR, publishing and  trucking companies. Bridget is delighted to use her abilities as a trainer to "Wake people up to their possibilities" and how to use every experience as a stepping stone to their most glorious life. 
During her breakfast keynote at Fundraising Day 2018, Bridget will provide practical takeaways for finding your organization's voice, translating that voice into compelling stories for donors, and using storytelling to turn enthusiastic funders into organizational ambassadors. 
Read more about Bridget, as well as our lunch keynote speaker auGi (founder of auGtricity) and conference breakout sessions at https://afputah.org/news/calendar/102-fundraising-day-2018.