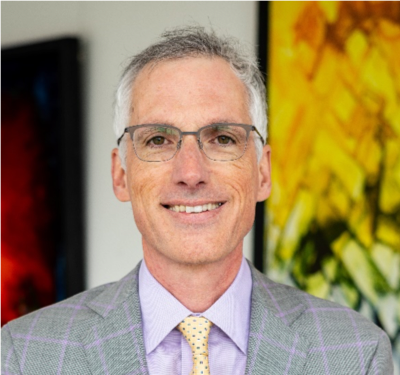 Richard Badenhasuen
Dean of the Honor's College
Westminster College
Richard Badenhausen is the Founding Dean of the Honors College at Westminster College in Salt Lake City, where he was almost not hired twenty years ago due to a near accident with the college van at Snowbird on a powder day (during his interview visit).
A leader in the national Honors community, Badenhausen is a two-time member of the Board of Directors of the National Collegiate Honors Council (NCHC), the membership organization of 800 colleges and universities. He served as President of NCHC in 2019 and regularly visits campuses around the country to consult on how they might improve their Honors programs and colleges.
Badenhausen has delivered more than fifty national presentations on Honors education and regularly publishes in Honors journals like JNCHC: The Journal of the National Collegiate Honors Council. In 2016, he received the Sam Schuman Award for Excellence at a Four-Year Institution, which is awarded annually by NCHC to one national honors leader. Last year he co-chaired a national task force that produced a position paper encouraging universities to adopt more inclusive enrollment management strategies in their honors program and he currently co-chairs a committee re-evaluating the national standards of honors education through the lenses of diversity, equity, and inclusion.
He has a BA from Colgate University and a PhD from the University of Michigan and first asked strangers for money while working the sandwich shack tip jar as a teenager at the top of Stratton Mountain Ski Resort in Southern Vermont.